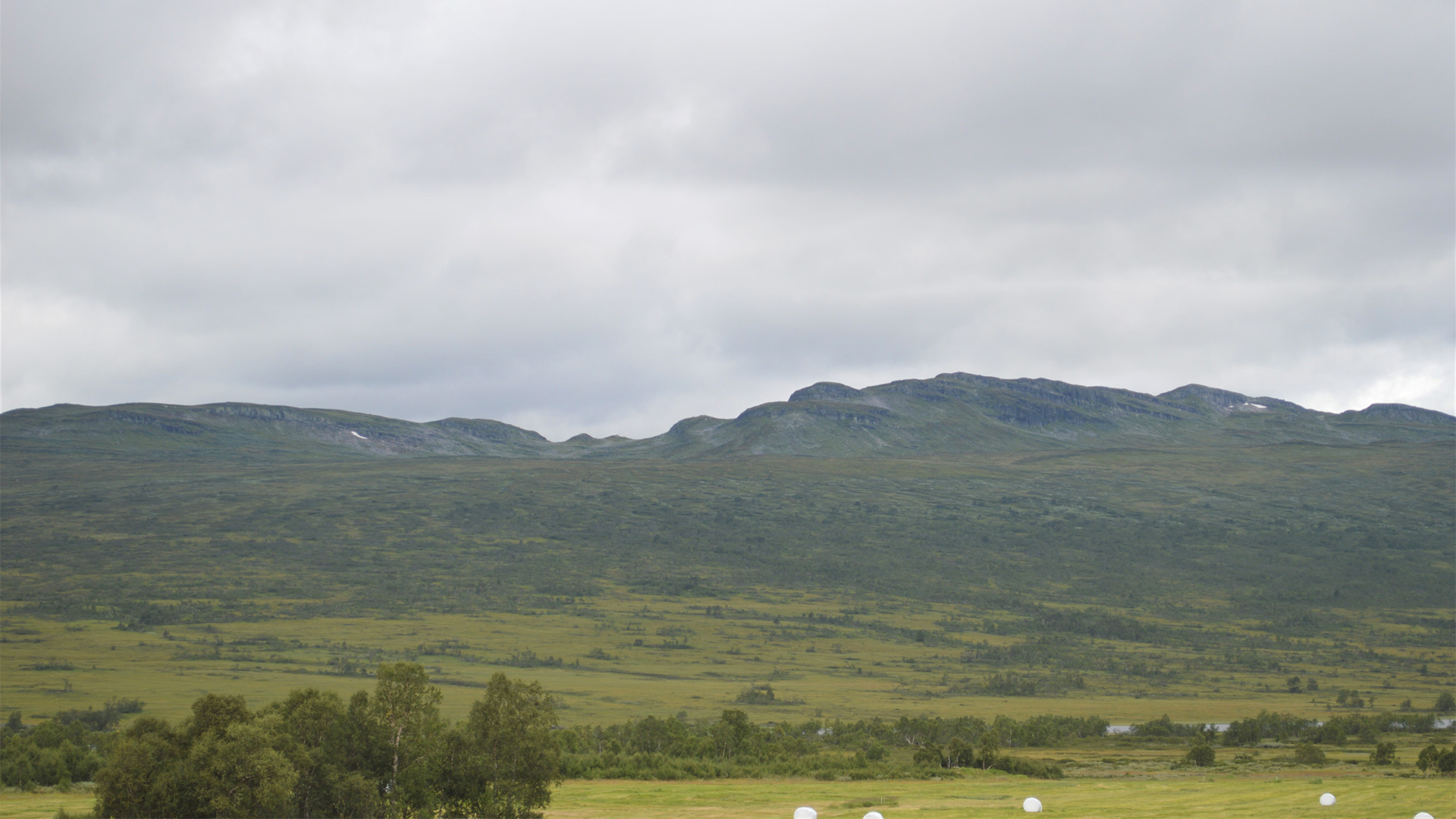 Background for protection and threats
Vidmyr Nature Reserve was protected in 1986. The area was protected to safeguard a large and representative marshland area comprising of well-developed sloping fens and string-flark fens that are rich in flora. Sloping fens are a type of marshland in sloping terrain. String-flark fens have regular long and narrow ridges (strings) that dam up the water. There are often flat, wet areas between these ridges (flarks). Many different plant species meet at Vidmyr that come from a number of geographical regions.
When the marshland becomes overgrown and is not maintained in the traditional way, it leads to reduced biodiversity and a change in biotope. Work started in 2014 to maintain a small area in the southern part of the protected area. In total, 2.5 acres were cut with a two-wheeled tractor.
Plant life and wildlife
Vidmyr Nature Reserve is especially rich in flora. Deergrass and purple moor-grass often dominate the more nutrient-poor areas of marshland. There are also areas that are more rich in lime where you can find broad-leaved bog-cotton. Purple gentian is also a common feature of the nature reserve. The fragrant orchid is a particularly characteristic species found in the area. It is an orchid that is particularly connected to marshland haymaking. Other common plant species are starry saxifrage, common butterwort and round-leaved sundew.
Greater numbers of mountain birch and various willow species can be found especially in the lower lying parts of the nature reserve. This is a great habitat for Eurasian dotterels, common snipes, woodcocks, bluethroats, meadow pipits, ring ouzels and willow ptarmigan. In addition, redshanks and red-breasted mergansers nest in the vicinity of Lislevatn Nature Reserve.
Of the larger mammals, moose are frequent visitors to Vidmyr. They find particularly good grazing at Vidmyr during the summer months. Reindeer also visit Vidmyr from time to time. In the northern part of the nature reserve, there is a migratory area for the reindeer between Austheia and Vestheia.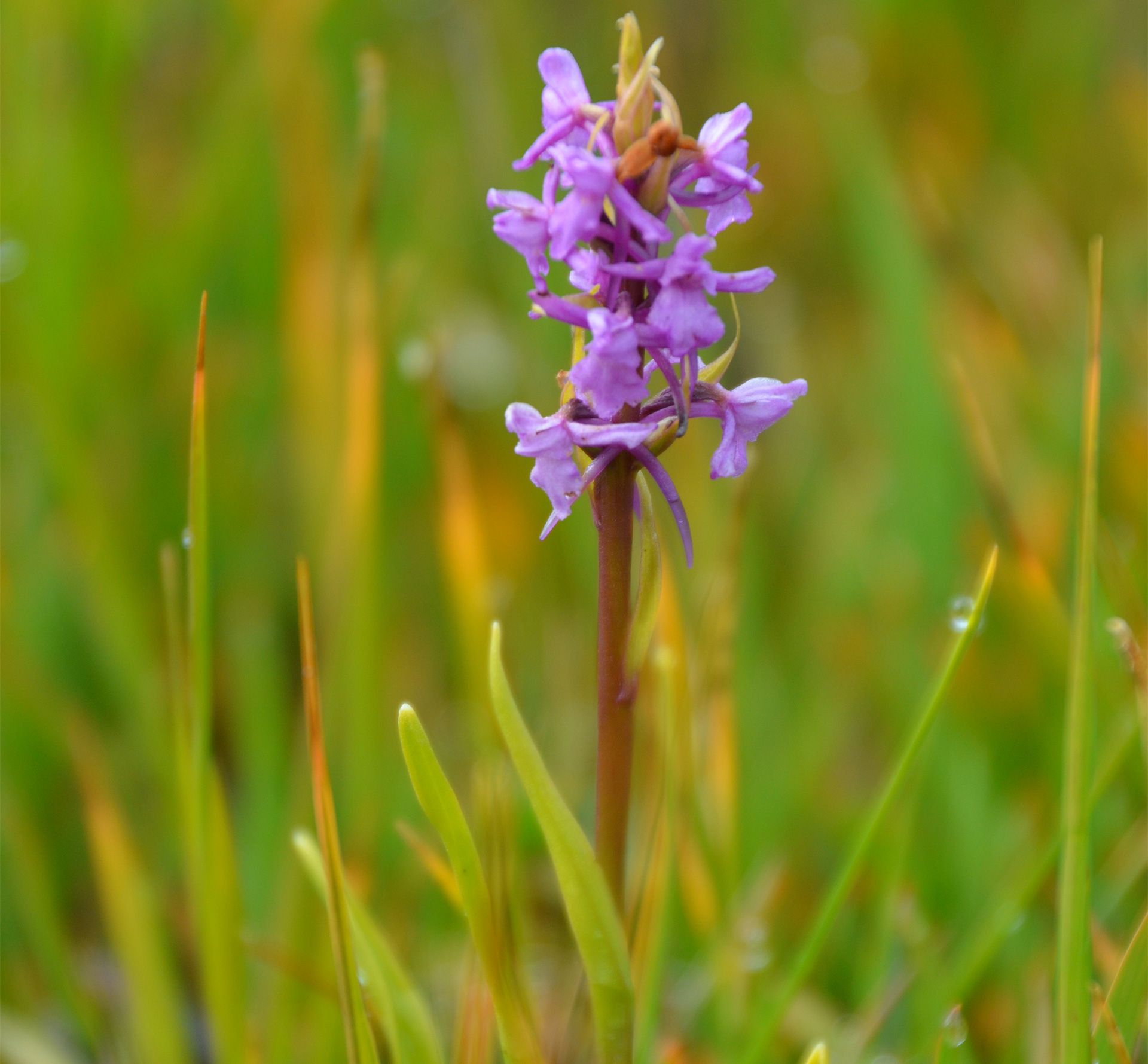 Past use of the area
Up until the 1950s, the marshland grass at Vidmyr was cut to make hay. This hay was particularly important in securing winter fodder for the cattle. The grass was dried and stored in hay barns, or it was placed in stacks. When winter arrived, the hay was brought back to the farm by horse and sled. This type of farming ceased when modern agriculture was introduced. As a result, the old hay fields have become overgrown with forests and shrubs. In order to safeguard plant species that thrive in hay fields, such as the fragrant orchid, a small area in the southern part of the nature reserve continues to be cut. You can find this area if you follow the waymarked tourist trail towards Sloaros, some distance up the slopes north of the alpine ski center. After a kilometer or so, turn north off the tourist trail. From the Viking Age to halfway through the Middle Ages, there was a large iron industry at Hovden, and this was one of the most important areas for iron production in Southern Norway. Traces of this industry can be found in the far southeastern part of the nature reserve, and especially down towards Otra. In total, 55 coal pits and 8 iron production sites have been identified in Vidmyr Nature Reserve. If you would like to find out more about these cultural monuments and iron production, you can visit Hovden Museum of Iron Production.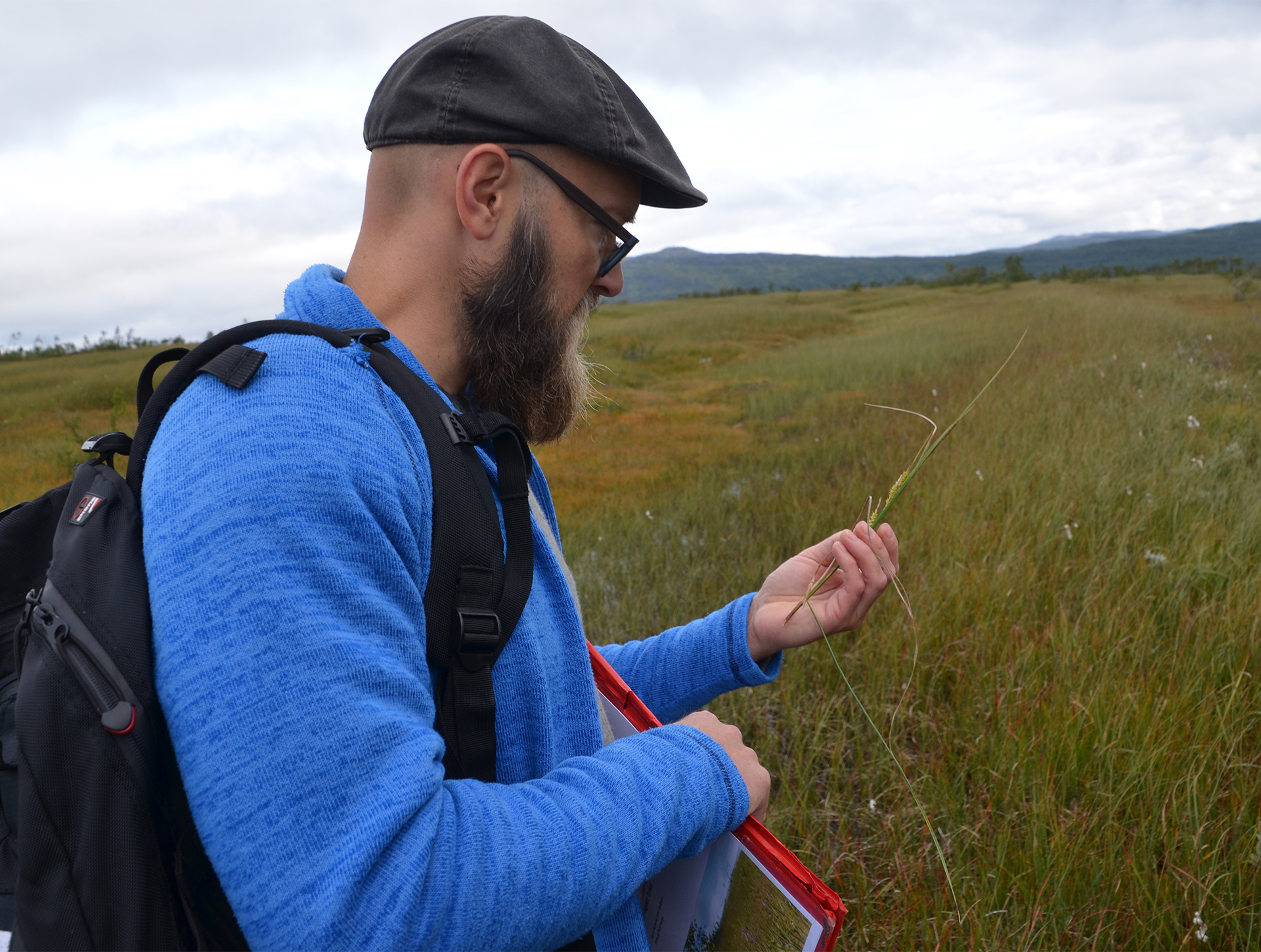 Current use
There are three cabins in Vidmyr Nature Reserve. Parts of the power plant installations at Lislevatn lake are also located in the nature reserve. The waymarked tourist trail to Sloaros tourist cabin follows the southern border of the protected area. There are groomed ski trails in the southeast of Vidmyr which are part of the Sorenos 1 and Nos ski trails. There are just a few unmarked paths within the reserve that are occasionally used.
Most activity in the nature reserve often takes place during the autumn. This is related to moose hunting, ptarmigan hunting and people picking cloudberries. The 'Hovden Ultra' race is held in September and passes through Vidmyr.