| Title | Address | Description |
| --- | --- | --- |
| | Fv691 5, 4244 Nesflaten, Norge | |
| | Vei uten navn, 4237 Suldalsosen, Norge | |
| | Stølsvegen 249, 4473 Kvinlog, Norge | |
| | 9FF924QR+G7 | |
| | Hovden Fjellpark 54-62, 4755 Hovden i Setesdal, Norge | |
| | Fv500 1, 4127 Lysebotn, Norge | |
| | Vei uten navn, 4335 Dirdal, Norge | |
| | 8HC6+WR Hauga, Norge | |
Knaben Fjellcamp
It is 4 km walk from Knaben to the lean-to shelter at Bergetjørn lake. The trip runs through nice mountain terrain along a waymarked trail. The terrain is steep in many places so it is important to follow the trail. You can choose to visit Roma mines on your way back to Knaben along a waymarked path. You will then have completed a great round trip of 8 km.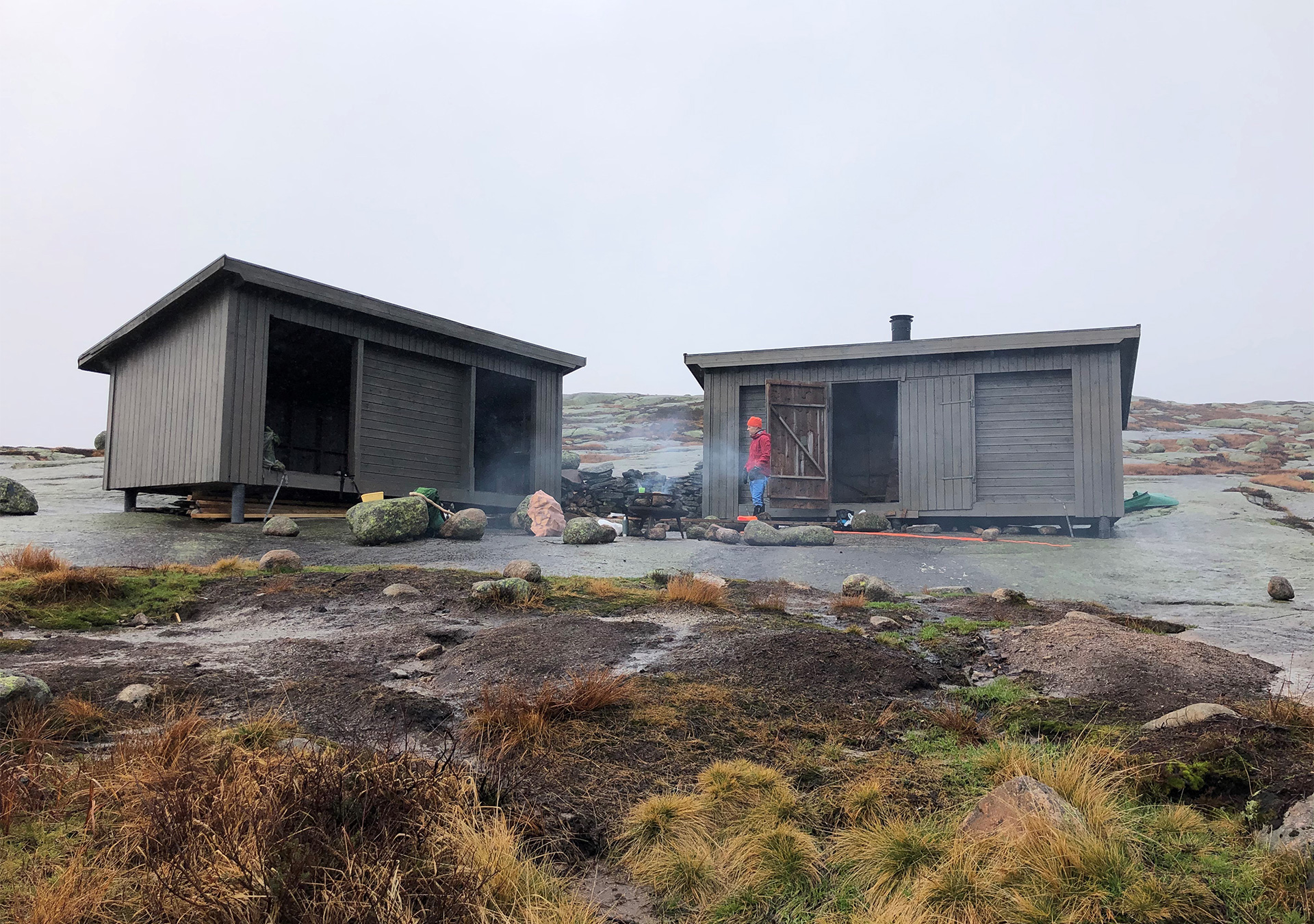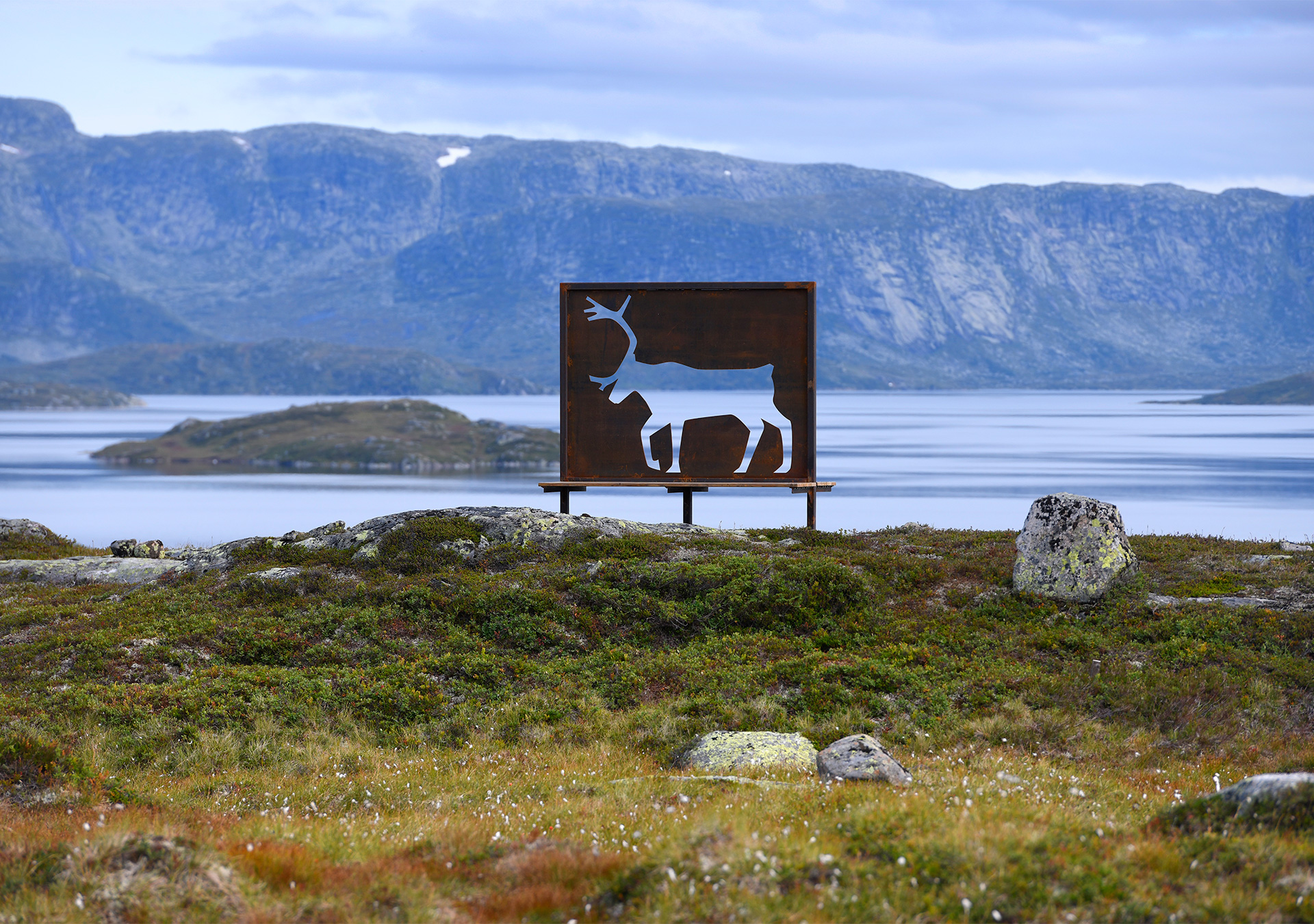 The nature trail at Håhellervatnet lake
There is a 1.5 km long nature trail that starts from the picnic area and parking lot at Håhellervatnet lake along Brokke-Suleskardvegen road. The trail has been designed as a round trip, and visitors can experience great views of the areas around Rosskreppfjorden. The nature trail is waymarked and there is information along the route about the nature and cultural history found in the area.
Hovdenuten mountain
It is possible to park your car just a short distance from the center of Hovden, where you can then start your trip from Hovden Fjellpark along the trail to Hovdenuten mountain (1119 meters above sea level). It is only 1.3 km to the summit, but you have to climb 305 meters in elevation. The trail is waymarked and the steep sections have been adapted using stone slabs and steps. The summit offers great views of the landscape and the many protected areas around Hovden. If you are lucky, you might get to see wild reindeer through your binoculars. The trail continues from the summit as a round trip back to the starting point.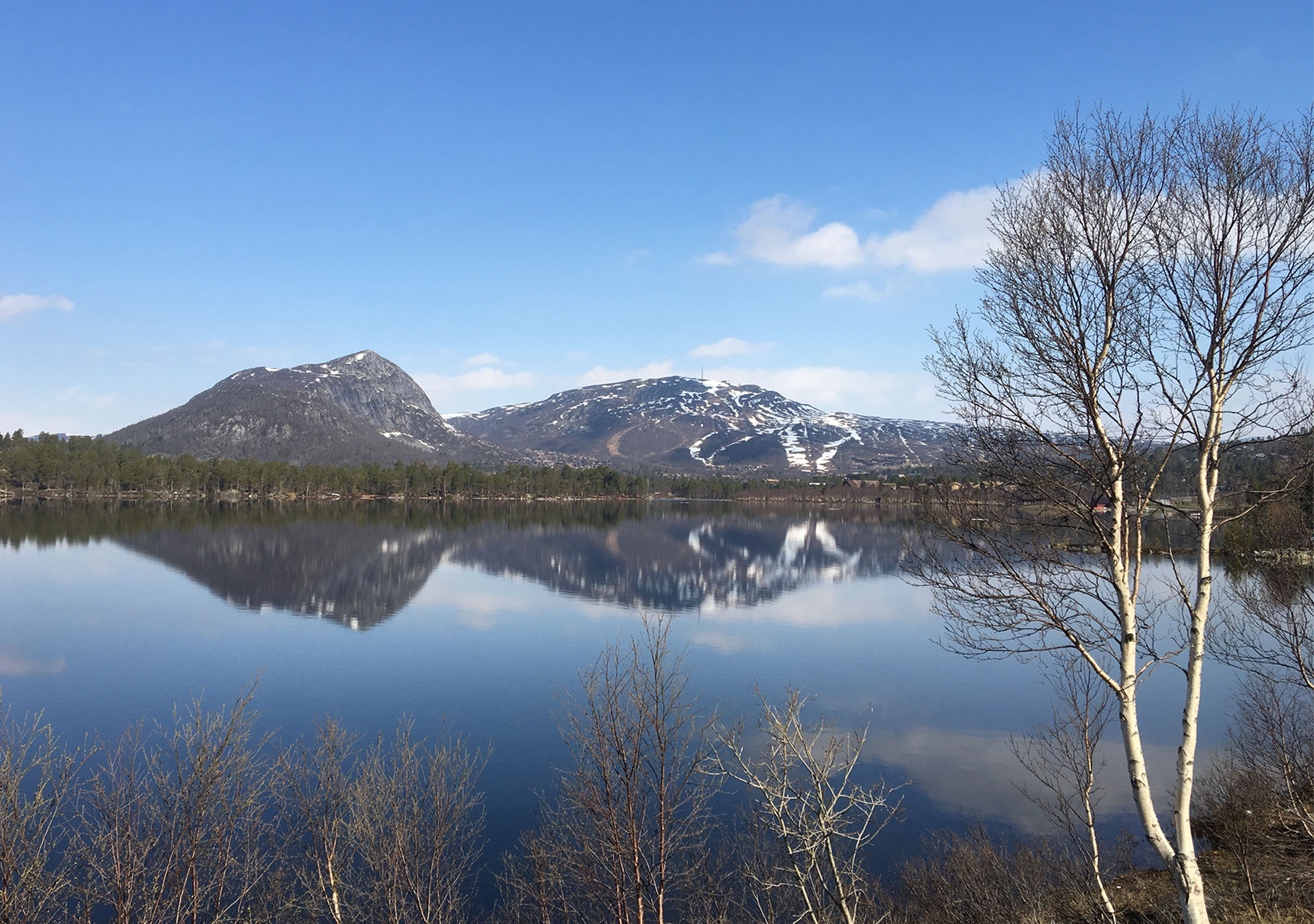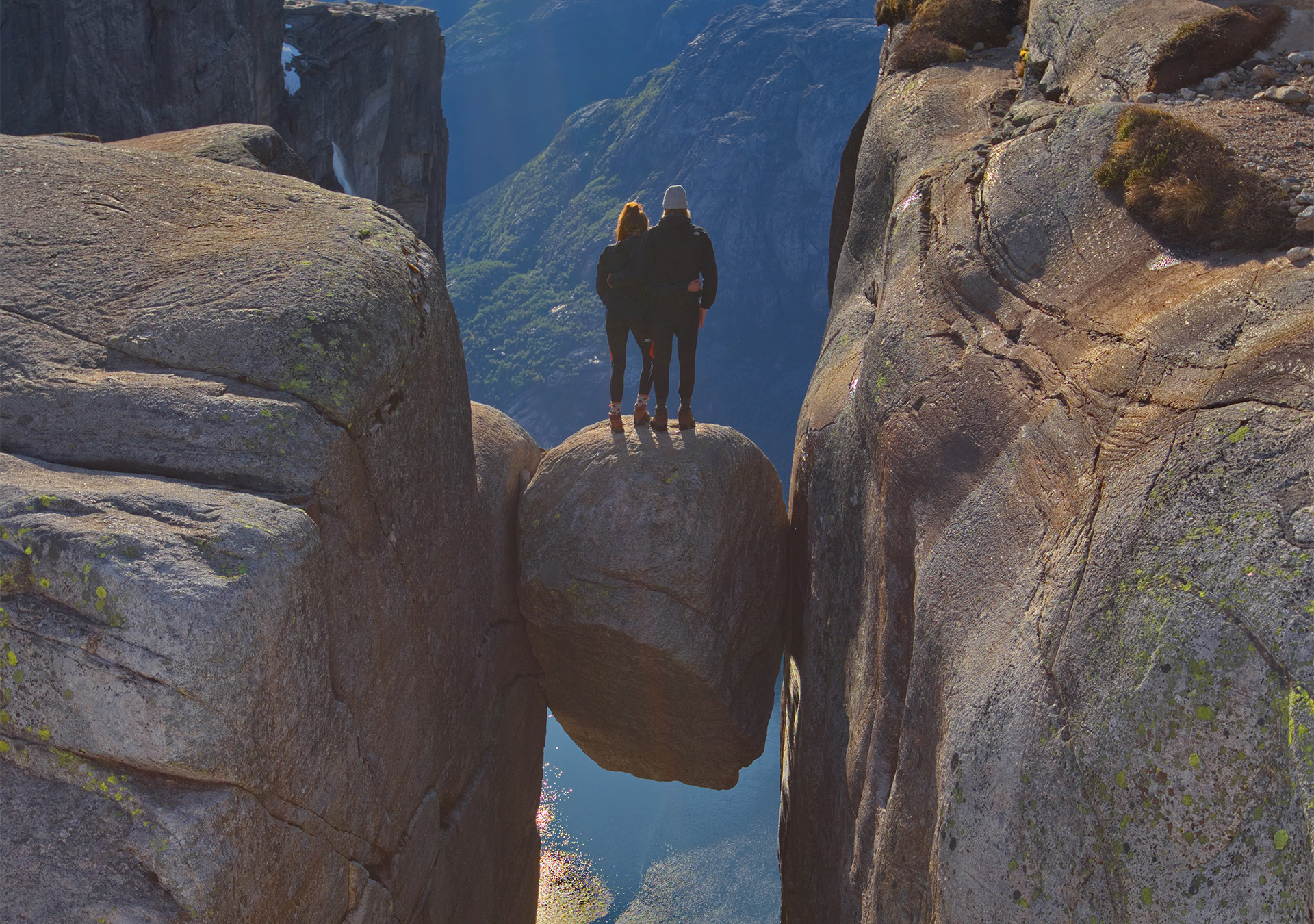 Kjerag
The trip to Kjerag is long and challenging, especially if the weather isn't that good. You must therefore be equipped and prepared for a trip in the high mountains. It is a 3.5 km trip from the parking lot at Øydegardstøl to Kjerag through steep terrain and along the edge of the cliffs towards Lysefjorden. You will be climbing approximately 500 meters in elevation. The trail is waymarked and has been adapted using railings and stone steps in the steepest sections. Walking out onto the Kjeragbolten boulder is probably one of the most nerve-racking things you can do in the Norwegian mountains. Below you is a drop of 1000 meters all the way down to Lysefjorden, and you are standing on a boulder that has wedged itself between two mountainsides. However, you don't have to walk out onto the boulder in order to experience a fantastic trip to Kjerag. The view along the entire trail is overwhelming.
Månafossen waterfall and Mån
It is just a 500 meter walk from the parking lot at Eikeskog up to Månafossen waterfall. The trail is steep but it has been well adapted using steps and railings. With a fall of 92 meters, Månafossen waterfall is Rogaland County's highest waterfall and a magnificent sight. If you would like to go on a slightly longer trip, the trail continues on for a further kilometer all the way to the old mountain farm at Mån. A well-maintained farmyard is located at the mouth of the beautiful Fidjadalen valley, and is surrounded by a cultural landscape that continues to be cared for. If you would like to spend the night at Mån, visit Jæren Outdoor Board's website for more information. It is also possible to take the Via Ferrata trail from Eikeskog up to Månafossen waterfall.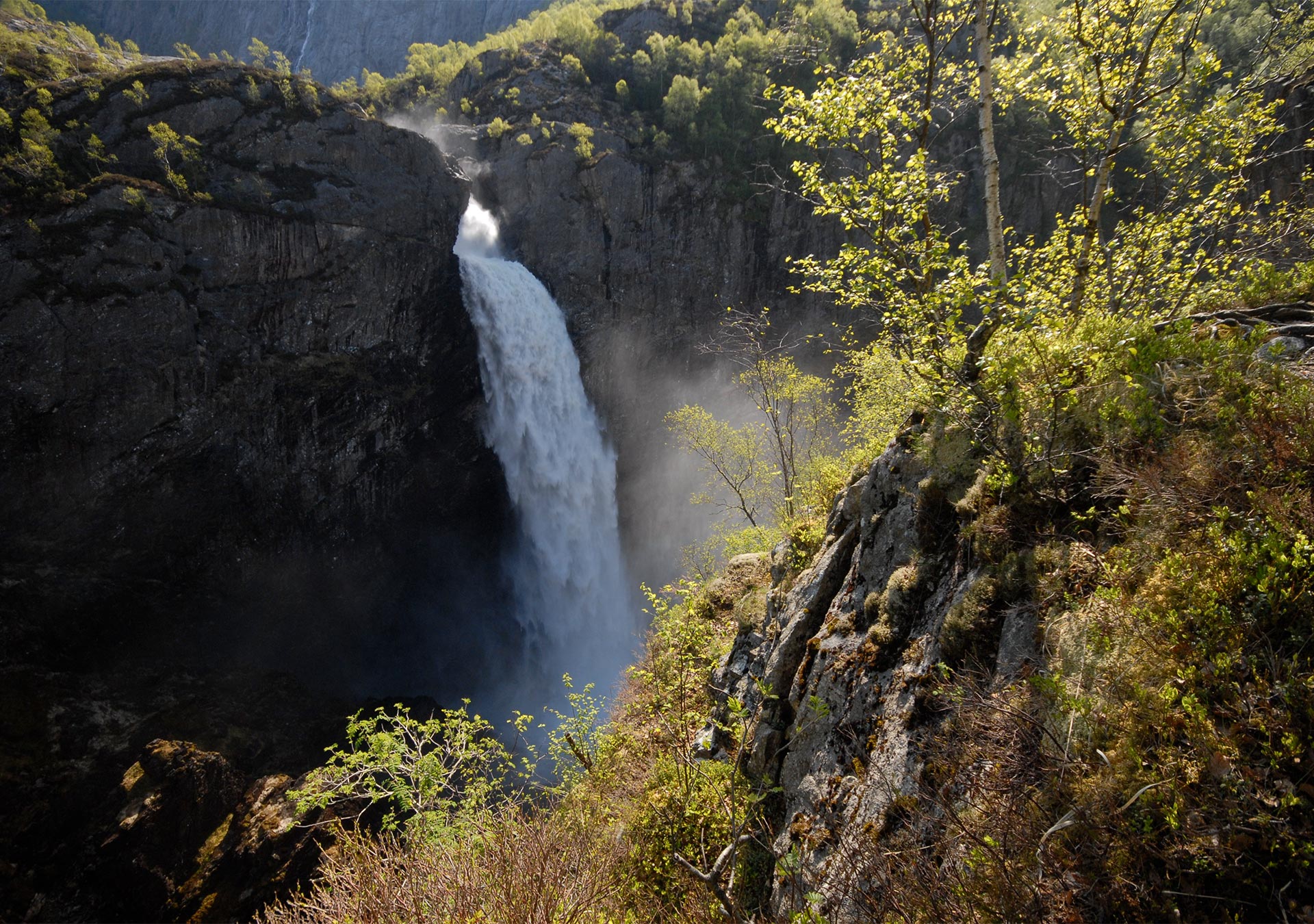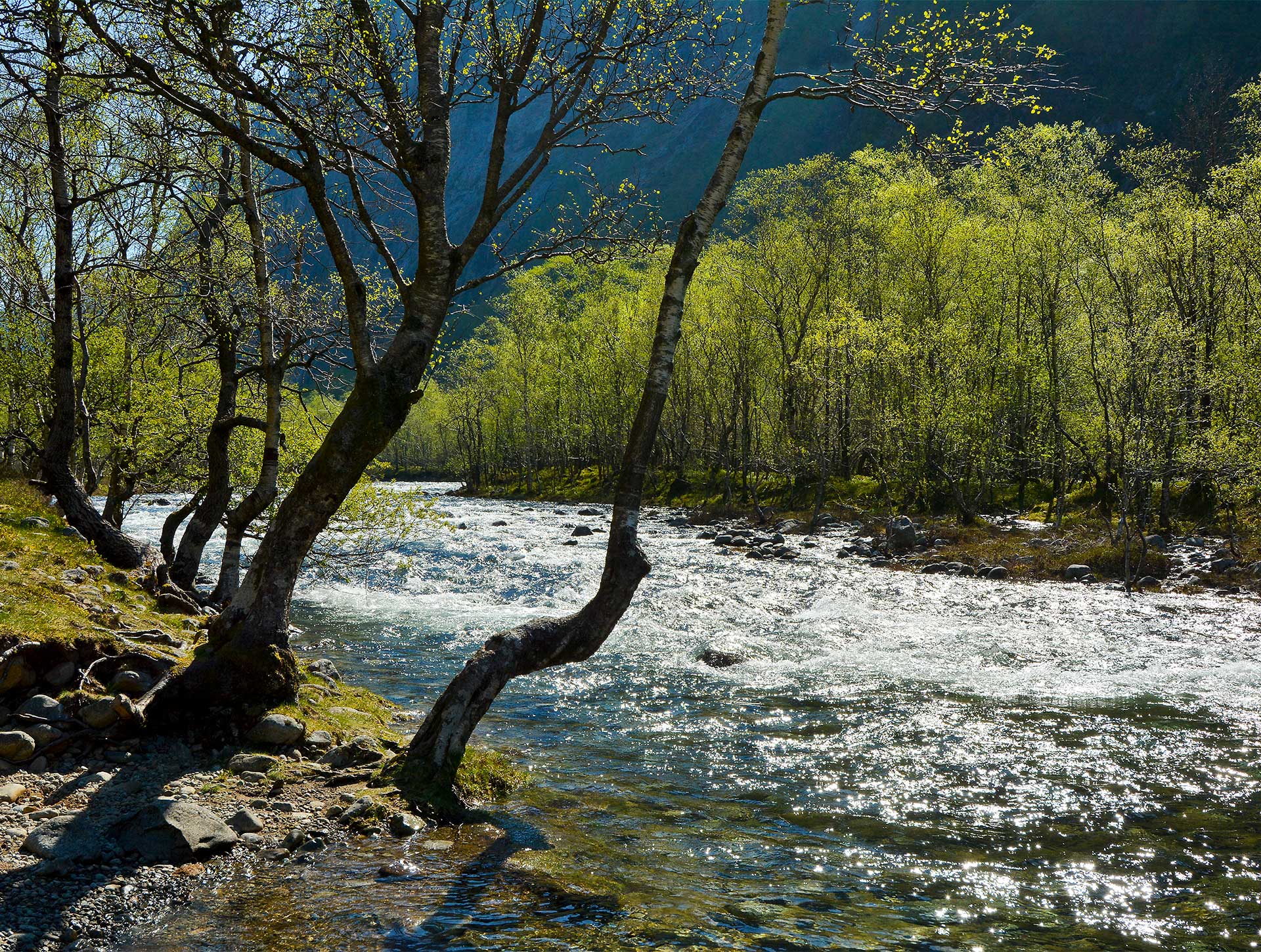 Røssdalen valley
There is a well-trodden path that runs from the parking lot into the valley and along Røssdalsvatnet lake. After just 2 km, you reach an idyllic area consisting of beautiful deciduous forests that create a mosaic with open grasslands. This is a nice place to take a break, have a bite to eat or pitch your tent. The municipality has also built a toilet at this location. It is possible to continue further on to Indradalen where you will meet a beautiful and dramatic landscape consisting of magical scree slopes and the distinctive Fossajuvet.
The Ritland Crater
It is a 3 km hike from the parking lot at Kleivaland up to a lean-to shelter that offers a fantastic view of the Ritland Crater and Øyastølsmyra. The hike up is on a gravel road and a trail. The route is only partly waymarked, but there are signposts so the destination is easy to find. The Ritland Crater is what remains of a meteorite impact that occurred here 500 million years ago. Much of the crater has been worn away by ice and water, but it is possible to see a wall of the crater.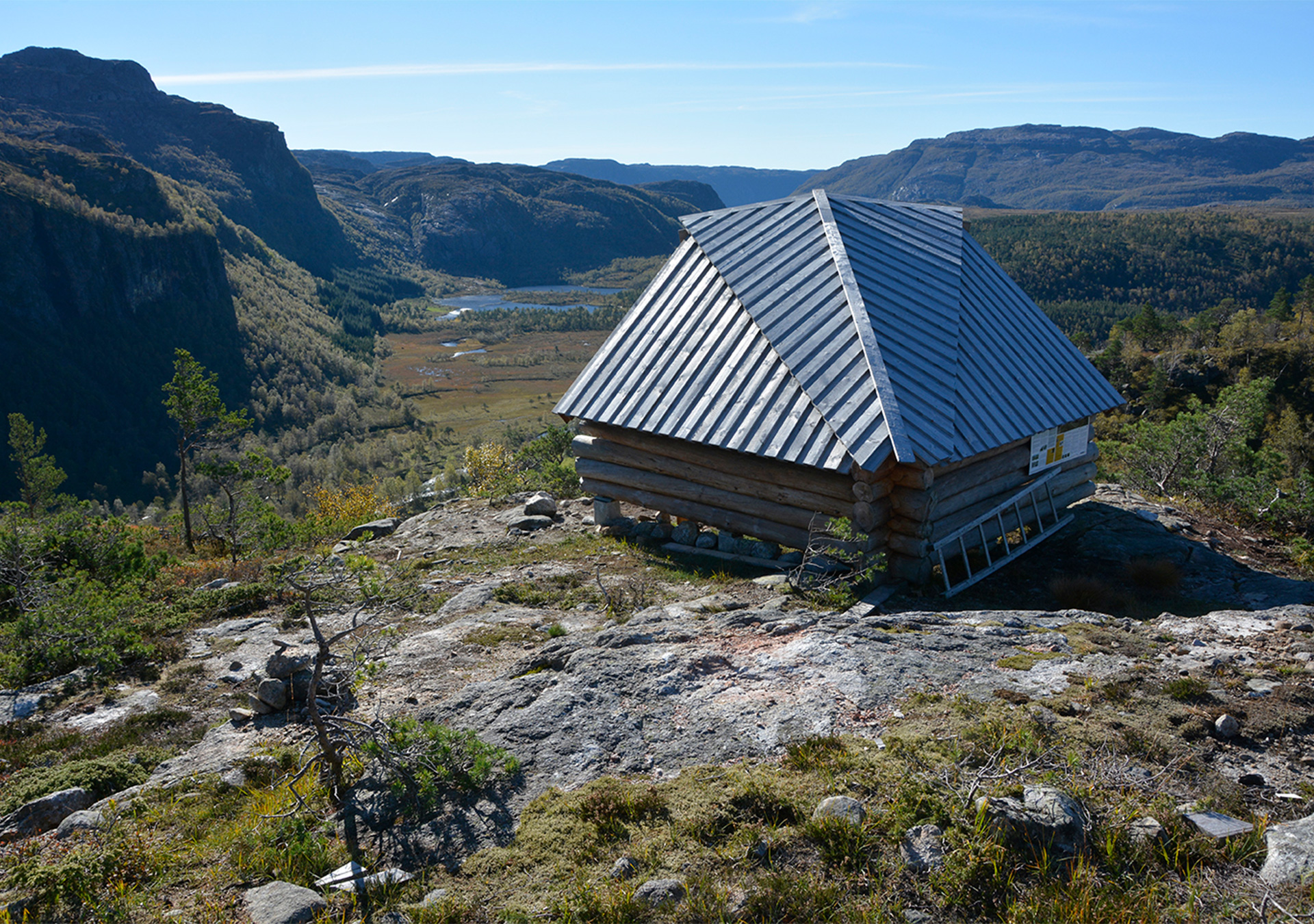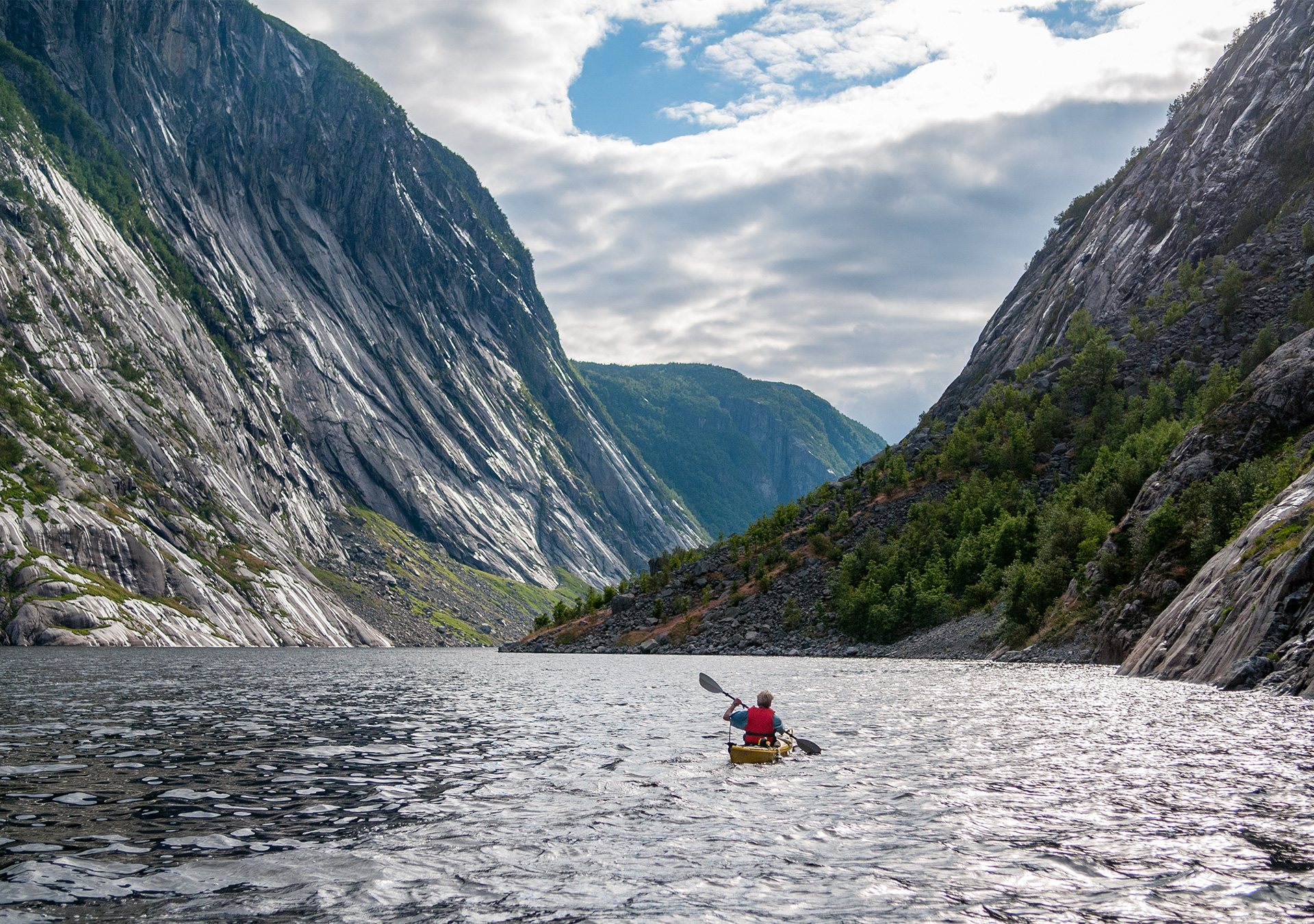 Førre
Førre is located at the innermost part of beautiful Jøsenfjorden. The easiest way to reach Førre is therefore by boat or kayak, and the trip is not more than 6 km if you set off from Vadla. It is a 16 km trip if you start from Tøttlandsvik. On the south side of Jøsenfjorden, you will sail past the steep, forested hillsides in Nordraheia Nature Reserve and Vormedalsheia Protected Landscape. There was a permanent settlement at Førre up until 195x, and it is a place where you can still experience a distinctive cultural landscape that is home to hundreds of old pollarded trees.
Stranddalen valley
Stranddalen is known as 'the gem of Ryfylkeheiane'. It is particularly famous for its beautiful and dramatic landscape and uncommonly rich alpine flora. Visitors will also find Stavanger Trekking Association's staffed cabin that serves the world's best potato dumplings. It is a 4.5 km hike from the parking lot next to the construction road at Øvre Moen to Stranddalen valley. The trail is relatively good, but quite a lot of it is uphill so it is a bit of a demanding trip.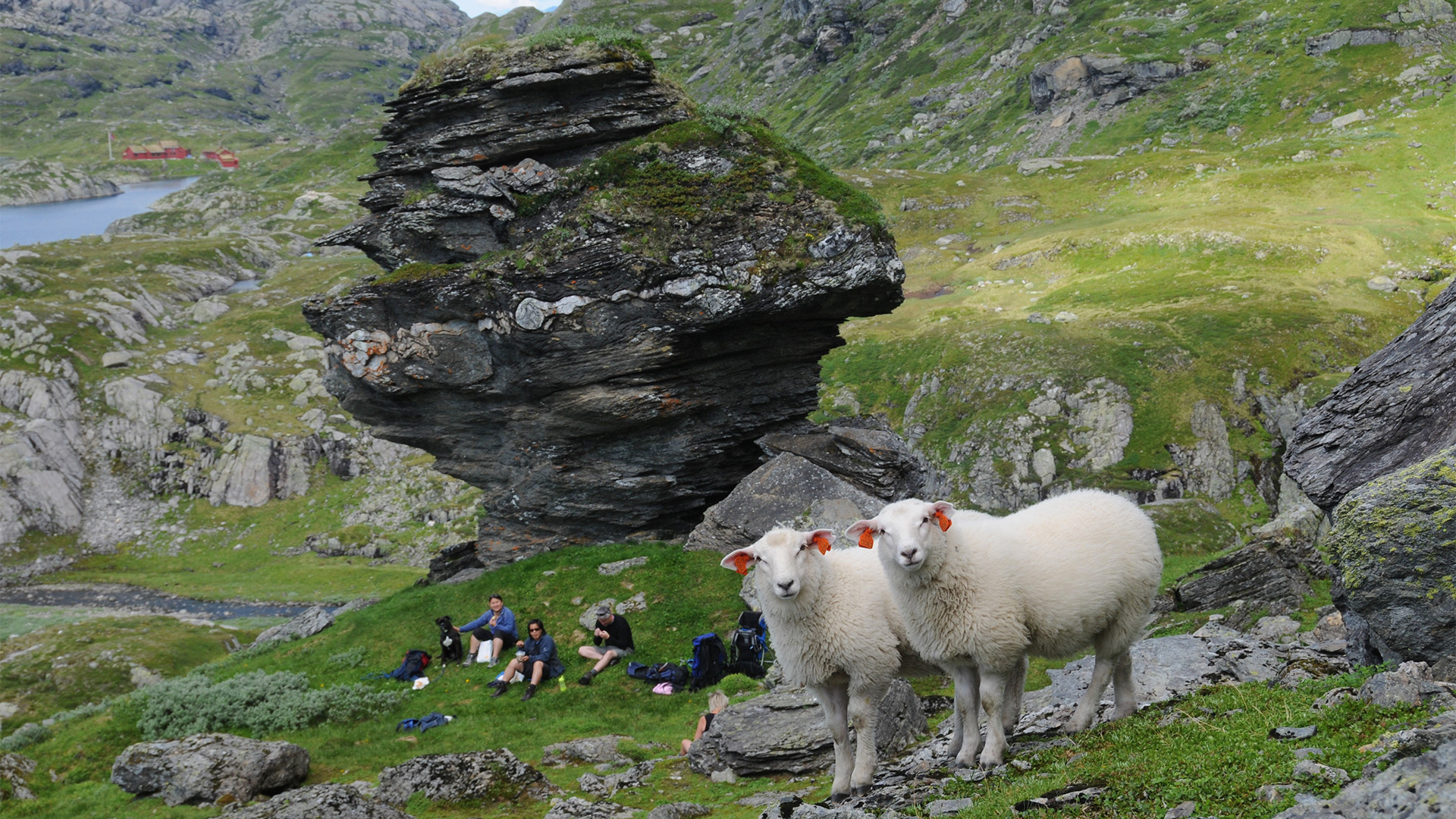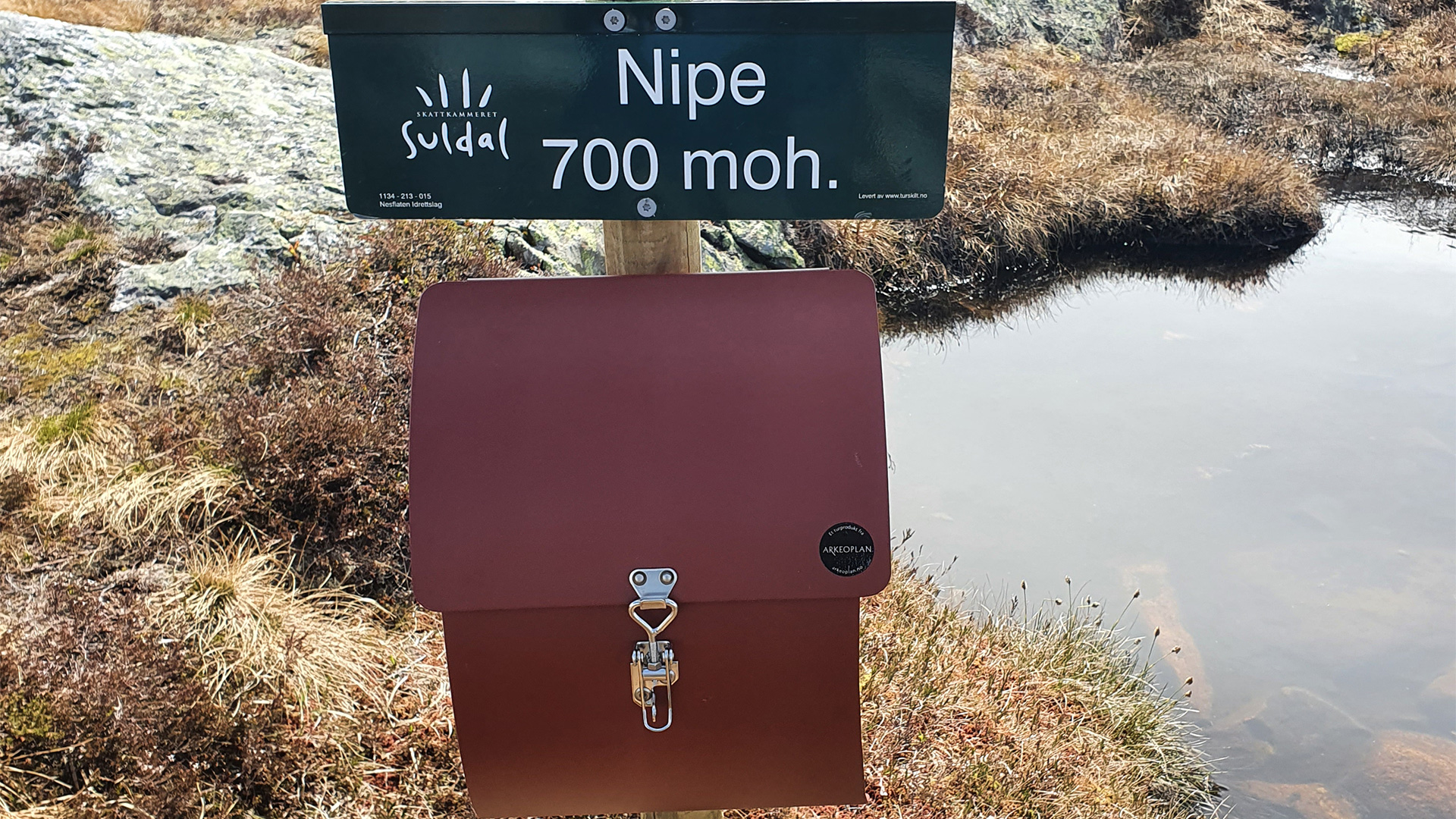 Nipe
The trip to Nipe mountain (707 meters above sea level) is steep and challenging, but visitors are rewarded with fantastic views towards Suldalsvatnet lake, Nesflaten, and also across to Dyraheio. The trail to Nipe mountain starts at a parking lot down by Bråtveitvegen road, and hikers must cover 3.5 km and 600 meters of elevation to reach the vantage point at the top. The waymarked trail is steep and slightly wet in some places. There are also many nice places to take a rest along the trail to the summit.